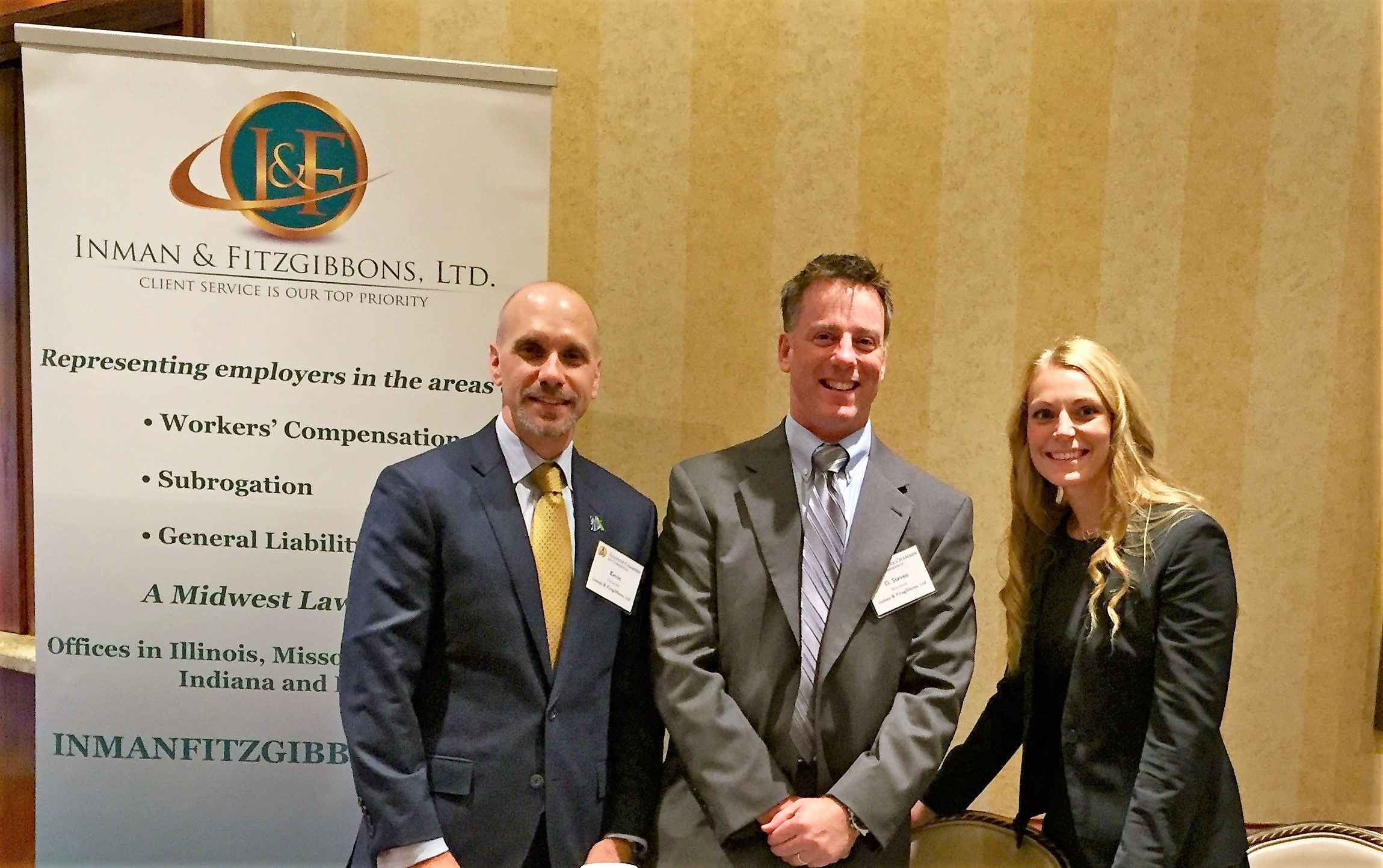 I&F attorneys regularly present about topics and updates in the areas in which we practice and provide professional development opportunities to our clients and industry partners.
UPCOMING I&F EVENTS
Positive growth for Employers.
On March 22, 2022, Dane Kurth of I&F's Indiana office will present a seminar to the Illinois Chamber of Commence discussing the life and handling of a workers' compensation claim. In this course, we will discuss handling of workers' compensation claims at every stage of the process from initial reporting to resolution of claims. We will start at the beginning with initial reporting and preparation of forms related to workplace injuries. Then, we will discuss what to expect after a claim is filed with the Commission. This will include claim handling during all stages of litigation, various motions that may be filed by the parties, different types of hearings that may be conducted, and an introduction to litigation procedures from pre-trial conferences to full hearings and appeals. In addition, we will discuss specific tools that parties will often use to strategically advance litigation to closure and settlement of claims. Register here.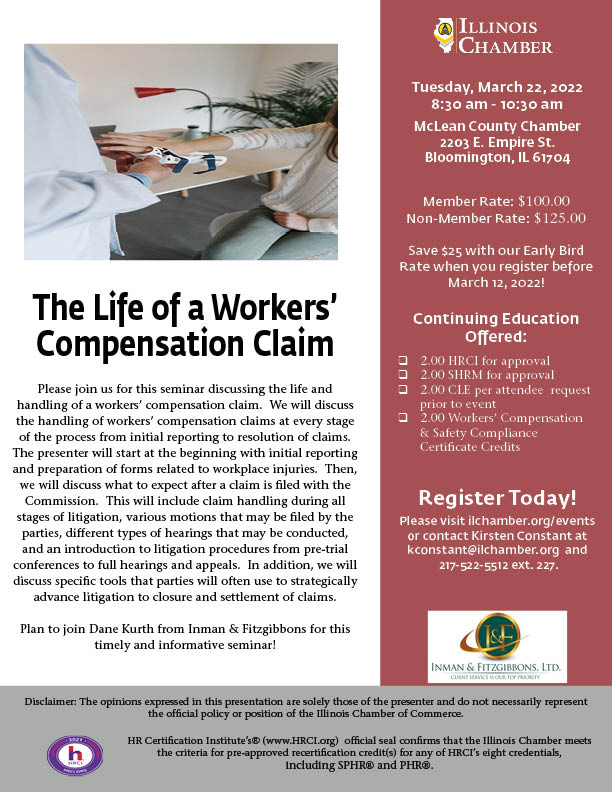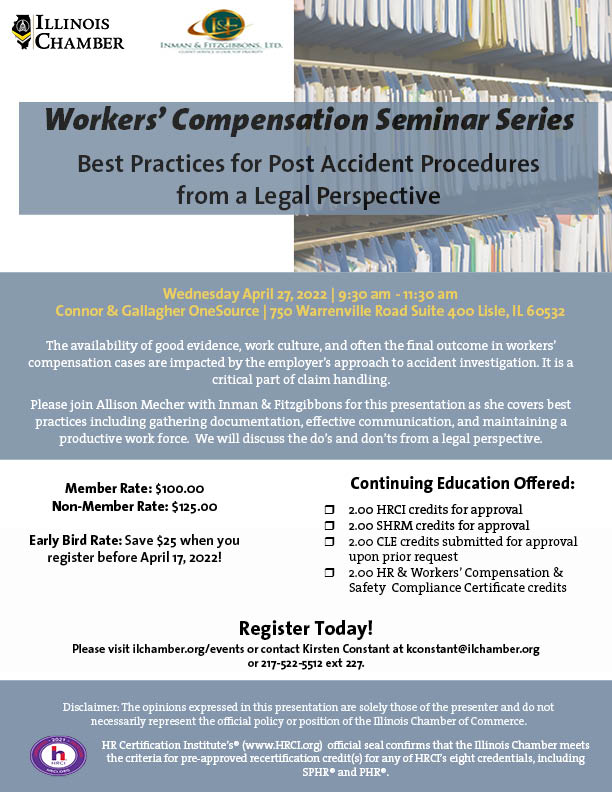 On April 27, 2022, Allison Schaffer of I&F's Chicago office will discuss Best Practices for Post Accident Procedures from a Legal Perspective. The availability of good evidence, work culture, and often the final outcome in workers' compensation cases are impacted by the employer's approach to accident investigation. It is a critical part of claim handling.
Please join Allison Schaeffer with Inman & Fitzgibbons for this presentation as she covers best practices including gathering documentation, effective communication, and maintaining a productive work force. We will discuss the do's and don'ts from a legal perspective. Register here.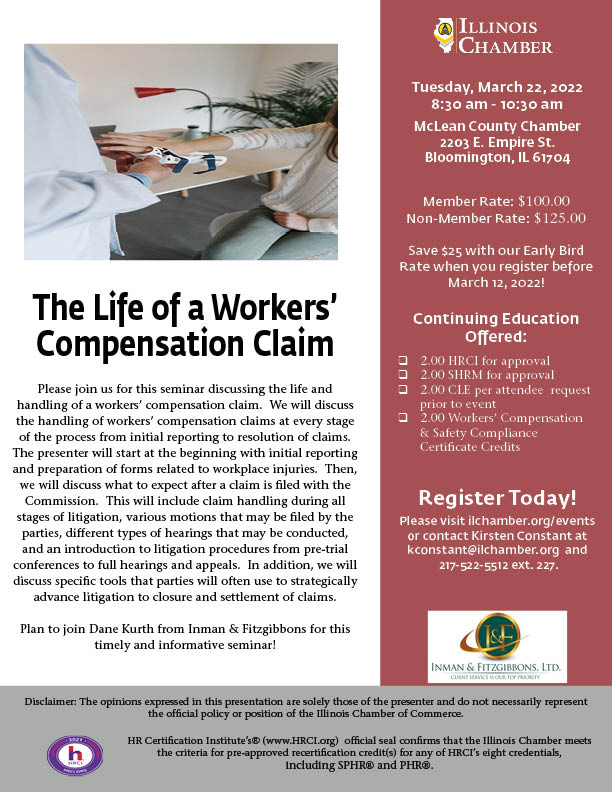 Register Here!